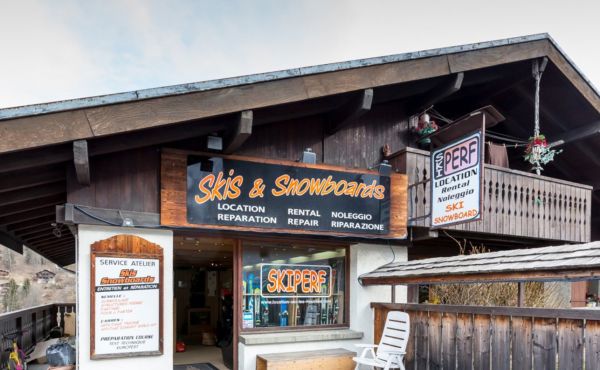 SKIPERF The professionals for winter and mountain sports in the chamonix valley.
Located in the neighbourhood Saint Antoine a few steps from the 2nd exit Expressway in the direction of Chamonix.
SKIPERF a team of dedicated professionals, directed by former competitior Bertrand, son of a high mountain Chamonix guide and Florian former competitor, now an alpine ski instructor with the ESF les Houches and the ski coach for the Ski Club Les Houches.
At SKIPERF we take time to listen to you for your needs, your desires but also your budget to provide material wich is best adapted.
As well as your equipment hire you will find all your accessories, glasses, gloves, hats, helmets...
By booking on our website, you can save up to 50% off for ski and snowboard rental equipment.